We found untapped revenue for Appreciate.
Provided external validation on data, commercial, brand and marketing capabilities.
Delivered tangible, in-year incremental revenue while identifying savings against existing planned activities.
Delivered 18-month customer-centric transformation plan.
Developed a product strategy to help unify the business and drive a digital agenda to the heart of the customer offering.
Launched new group brand at half the cost and twice the speed of incumbent agency.
Stepped in to interim leadership role, helping to set the future direction of marketing.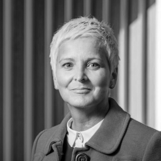 Gill Taylor, Chief Transformation Officer, Appreciate Group plc
I have been working closely with Project50 for nearly a year as they have supported us in developing responses and plans across a variety of strategic business challenges. I can genuinely say they are not like any other consultancy I have worked with, truly an extension of the team - Insightful, Informed and Inspiring. Project50 have helped to challenge and better inform the thinking in pursuit of our purpose and goals but above all they have kept it 'real'.
Jo and James are committed individuals and work right alongside us co-creating ideas and solutions. When the going has been tough, as it often is during transformation, they have been there not only advising and sharing their expertise to good effect but stepping up and getting stuck in to get things done at pace when it mattered most.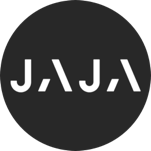 We helped Jaja to exit their 'start-up' phase
Aligned C-suite leadership team around marketing roadmap.
Led agency selection process for delivery of communications strategy.
Developed a new co-brand strategy, winning prospects and identifying an achievable business model.
Helped ensure the business was 'match fit' for a £530m portfolio acquisition.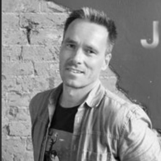 Kyrre Riksen, Chief Marketing Officer, Jaja Finance
What I appreciate the most about working with Project50 is their ability to "walk the talk". The obvious risk of working with consultants is ending up with plans nobody adopts. Project50, however, worked hands-on with the team on both strategy and execution aspects in parallel, and helped pave the way for how we work with co-brands and approach marketing in a multiproduct- and multichannel context going forward. They represent the next breed of consultants we want to see more of, "The dreamers who do."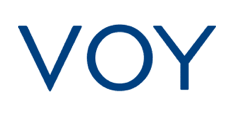 We built a launch plan for Voy
Built value proposition from the ground up.
Developed a multi-market launch marketing plan.
Helped to evolve Voy's proposition from loyalty to reward, attracting investment for future roll out.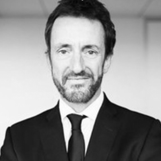 Simon Talling-Smith, CEO, Voy (now Chief Commercial Officer, Qatar Airways)
Project50 worked with Voy at the most crucial stage of brand development - defining the core purpose and mission.
I have to say that they were a joy to work with - smart, experienced and knowledgeable in all of the relevant fields of the marketing mix. Better still they understood what start-up life is like and worked hard to make the partnership grow in a way that was just right for us. Finally, they were prepared to roll their sleeves up and actually get the work done - for example, they wrote some of the best copy we ever had for our digital assets.
Highly recommended!
Positive. Practical. Consulting.
If you need to grow, you're getting ready to sell, or if you've got a temporary gap get in touch, we'd love to have a chat about how we can help you.


JP Project 50 Ltd,
trading as Project50
Copyright 2021